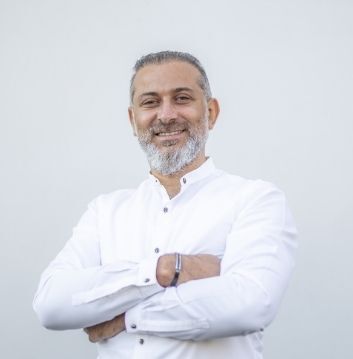 Founder / MSc. Dt.
He graduated from Gazi University Faculty of Dentistry in 2004. Aesthetic and Cosmetic Dentistry has conducted studies on CAD/CAM dental treatments and smile designs. He has been a certified dentist for brands such as Nobel Biocare Swedish Implant, Bego German Implant, Straumann Swiss Implant since 2006.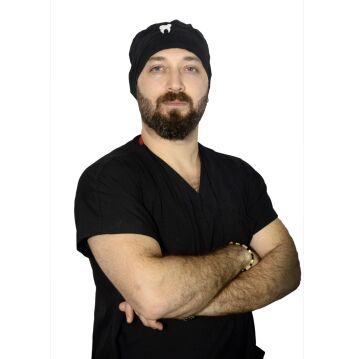 Dr. Doğuş graduated from the Ukrainian state medical academy and specialized. It works with various implant brands (Straumann, Astra, Nobel, Osstem, Nucleoss, Bego, Megagen etc.). He is an experienced dentist in All on Four and All on Six implant surgeries, Aesthetic dentistry and veneers. He is fluent in Russian, English, Turkish and German.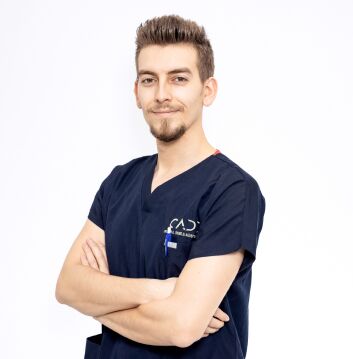 Cosmetic Dentistry
Our dentist graduated from Ege University Faculty of Dentistry; He has worked on General Dentistry, Restorative dental treatments, general prosthetic dental treatments on implants and smile designs. He has been working in Cadde Dental Oral and Dental Health Polyclinic since 2021. He works in the fields of aesthetic dental treatments, zirconium prostheses, bonding, smile aesthetics, teeth whitening, implant-supported prostheses.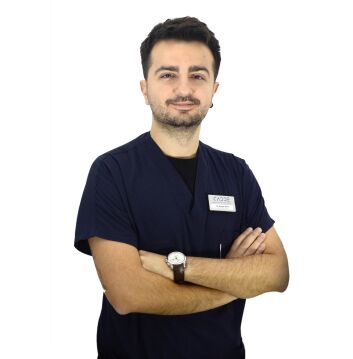 Doctor Sahin, who graduated in Hacettepe University Dentistry in 2014, continued his specialization training in the Department of Oral, Dental and Maxillofacial Surgery of Izmir Katip Çelebi University Faculty of Dentistry between 2017-2022. He performs surgical treatments such as dental implant surgery, immediate loading, All on-4, All on-6 treatment procedures, impacted tooth extraction, sinus lift, soft tissue surgery, treatment of cysts in the jaw area.
Certificates
Straumann Group Oral Implantology Seminar (2019/2020/2022)
Turkish Society of Oral and Maxillofacial Surgery (2021/2022)
Oral and Maxillofacial Surgery Association (2018/2019/2022)
Schedule an appointment with our specialist implant physicians
Are you looking for an implant physician? Please contact our specialist physicians to schedule an appointment or to ask any questions.