How much full mouth Veneers Cost in Turkey?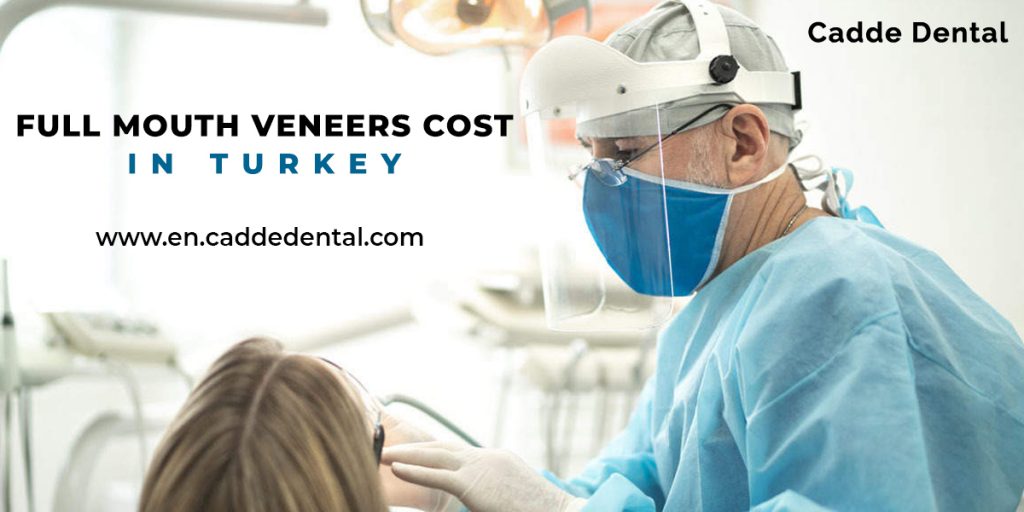 So, why do so many people want to travel to Turkey for Dental Veneers/Crowns? People choose Turkey not only for the treatment but also because the country is breathtakingly beautiful and ideal for those seeking medical treatments and a vacation. However, as it turns out, this country has been making people happy in more ways than one.
It is not only a popular destination for treatment-holiday packages and cultural getaways-regions, but it is also the most popular destination for smile makeovers. People are increasingly turning to Dental Veneer/Crown treatment to achieve a Hollywood Smile. You must be wondering about the Veneers Cost in Turkey. Let us read more about it.
What is Smile Design?
Smile design, also known as a smile makeover, is a dental procedure that produces artistically smoother and symmetrical, whiter and more natural-looking smiles. Depending on the individual's preferences, it may include cosmetic, dental, and facial rejuvenation procedures. Some believe that having Hollywood white teeth is sufficient, while others believe that gingiva and lip aesthetics are required.
How Do You Create a Smile Design?
When designing a smile, the most important factor to consider in determining and creating the most beautiful smile that will suit the person.
That is why the smile design doctor, first and foremost, asks patients who apply to the clinic to bring their youth photographs and smile pictures that they like. Furthermore, the patient's expectations should be fully understood and carefully evaluated to meet them.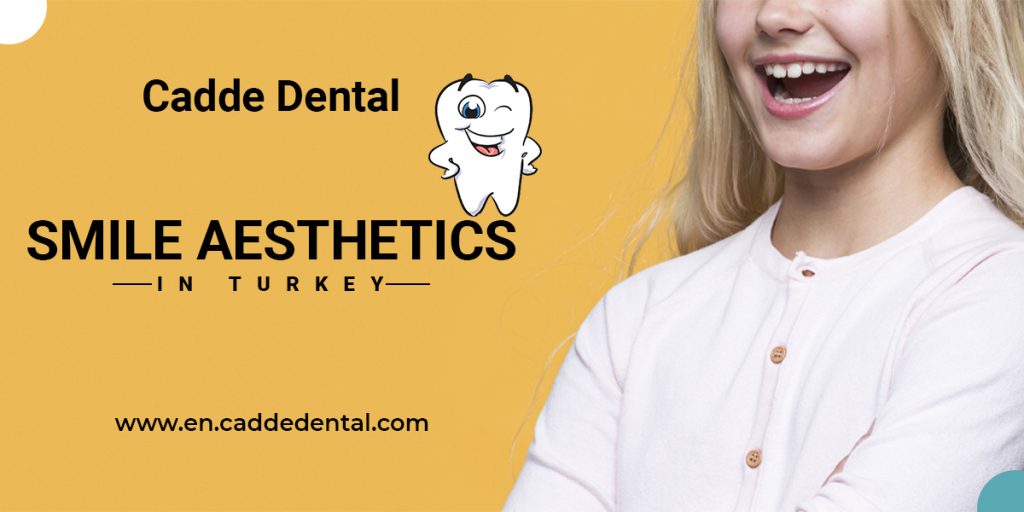 Smile design therapy or smile aesthetics in Turkey is divided into two stages in which the smile is designed using digital planning, and clinical procedures and treatments are carried out.
What Factors Should Be Considered Before Choosing Veneers in Turkey?
Before travelling to Turkey, you should exercise caution in selecting a dental clinic. First, what you should look for in a dental clinic is a warranty and the quality of their work. Dental clinics use some social media platforms to share their final results. Furthermore, the clinic with which you communicate must be open and honest about dental treatment and pricing. Before reaching an agreement, the person seeking treatment should be aware of the nature of the treatment. If there is a hidden cost, you should not confirm your treatment unless the dental clinic is upfront about the price.
Another important consideration is that the dental clinic informs you of how many days your treatment will take so that you can book your flight tickets and schedule your treatment time based on your availability.
Some Frequently Asked Questions About Dental Veneers in Turkey
How Long Will the Treatment Take?
– Dental Veneers / Crowns procedure takes 3-5 days; you can stay in our hotel for 6-7 days.
– Dental implant procedure; if your gums and jawbones are healthy and strong enough, the procedure can be completed in a week. Otherwise, the treatment will be divided into two stages, with a 2-3 months gap between each.
Will I Experience Pain Sensitivity as a Result of the Procedure?
–The sensation of pain varies according to body structure. Most of our former patients have not mentioned pain at all, though some have reported sensitivity and soreness following treatment. In the case of soreness and sensitivity, this usually lasts between 3 weeks and three months before your new smile returns to normal.
What City in Turkey Offers the Best Dental Veneer/Crown Process?
Turkey is quickly becoming a popular destination for medical procedures, particularly dental care. This remarkable achievement demonstrates the desire of the British and European public for safe, expert, highly qualified cosmetic surgery at competitive prices in comparison to their home countries. Antalya, Izmir, and Istanbul are just a few of the cities in Turkey where you can get dental work done. Most people choose Izmir for dental treatments because they can enjoy their vacation while their treatment is taking place.
Should I opt for dental veneers or dental crowns?
The two options are standard and can solve problems such as chipped, damaged, or irregularly shaped teeth.
Dental veneers are thin porcelain shells that cover the front surface of your teeth, improving their appearance. They are constructed from more advanced pressed ceramic materials. The result is a lovely appearance that does not affect your bite.
Dental crowns, like porcelain shells, cover nearly the entire surface area of the tooth. This improves the function and shape of the tooth while also changing its cosmetic appearance.
If your teeth are severely worn or cracked or have a large filling – a root canal – dental crowns are likely the best option for restoring your teeth.
Dental veneers may be the best option if your teeth are mostly intact and the restoration is only for cosmetic reasons.
Advantages of Veneers -Veneers, as opposed to crowns, may appear more natural and aesthetically pleasing.
-Because the veneer process does not necessitate extensive shaving and drilling, more of your natural teeth are preserved.
Disadvantages of Veneers -Because Veneers do not cover the entire tooth, the backside of the tooth is at risk of decaying.
-Because of the material used, veneers are more expensive than crowns.
Is it better to use zirconium or E-max material?
Both the E-max Crown and the zirconium crowns in turkey are cosmetic dental treatments. The main distinction between E-max and Zirconia is in light transmittance and strength.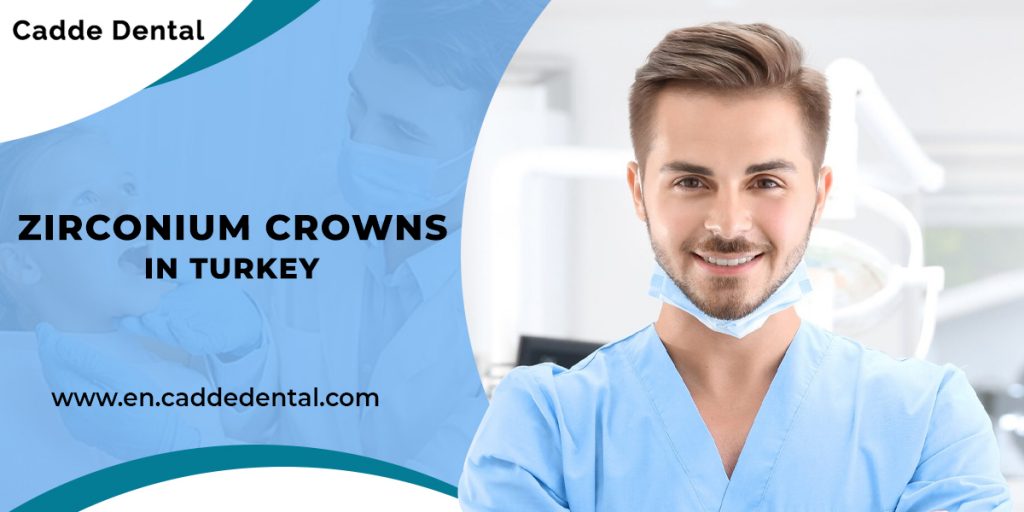 E-max is an all-ceramic system made of Lithium Disilicate glass. It is one of the most aesthetically pleasing options; porcelain can be layered on top, resulting in incredible clarity and a very realistic-looking tooth that matches other natural teeth.
Zirconia is a white powdered metal oxide made of zirconium dioxide. It can also be thought of as ceramic. It is extremely durable, good for your gums, resistant to wear, and difficult to crack.
In cases where there are multiple missing teeth, a zirconium bridge is preferable because E-Max bridges are too fragile to be used.
How Many Teeth Do Dentists Recommend Having Veneers / Crowns Placed?
When they smile, most people believe that only six teeth are visible because that is what they see in the mirror. However, if you turn your head slightly to one side, you'll notice that at least 8 or 10 teeth are visible.
If you only have a couple of teeth that bother you, you can always treat only those teeth. So don't think you have to get a lot of work done on your teeth. However, if you are willing to change your entire smile, you must plan your treatment with the help of your dentist.
To achieve an aesthetic appearance, we recommend covering at least 10 teeth in one jaw by Veneer / Crown. As a result, 20 teeth is the best option for getting covered. As previously stated, you can have fewer teeth extracted; it all depends on your preferences.
How Will I Take Care of My Veneers/Crowns After the Treatment Is Complete?
Veneers and crowns are used to restore teeth' natural appearance or give people a Hollywood smile. Veneers can create beautiful smiles; however, they are still susceptible to damage when subjected to bad habits and poor oral care regularly, and they can break and fail over time if not properly cared for.
Maintaining veneers/crowns for many years is similar to caring for natural teeth. That can be resolved by taking a few simple precautions to ensure that everything goes smoothly.
It is normal to experience some hot, cold, and pressure sensitivity on your gums or teeth after treatment, and everyone's experience with soreness-pain duration varies. To relieve pain and swelling, rinse 3-4 times per day with warm saltwater. Otherwise, painkillers or medications will help to alleviate the discomfort.
If you want your veneers to last as long as possible, you must keep your teeth and gums clean. Brush and floss them just like you would your natural teeth. Don't be concerned about damaging your veneers by flossing or brushing.
After your treatment, you will have brand new teeth, which may feel strange at first. This can cause you to grind your teeth at night while sleeping. We will fit you with a night guard to relieve pressure on your teeth and veneers and prevent you from grinding your teeth.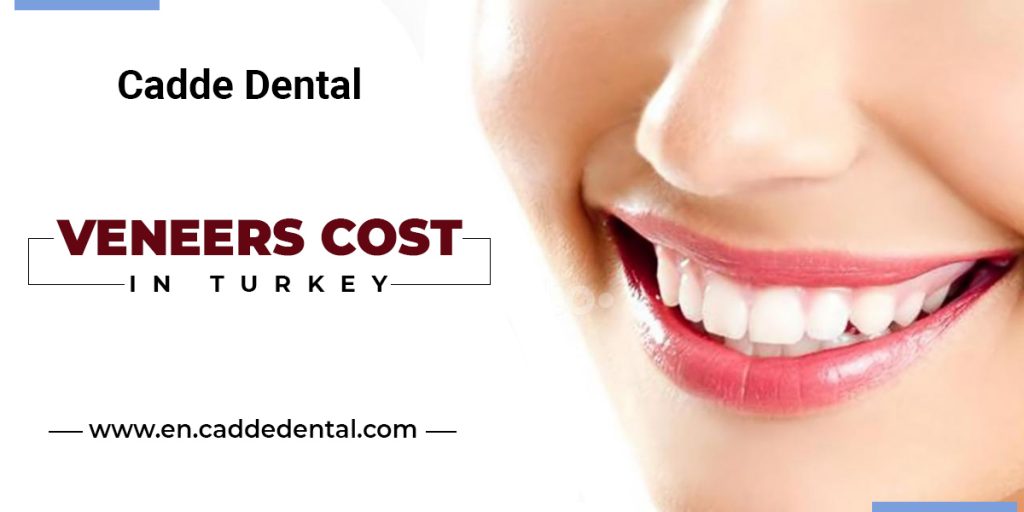 What about us?
Since 2010, Cadde Dental has been operating as a Private Cadde Dental Oral and Dental Health Clinic in Izmir. We administer all therapies related to dentistry. Developing technologies and innovations have propelled dentistry into a whole new realm. Patients can receive treatment at dentists without fear or anxiety. This allows doctors and patients to meet their expectations more easily. Dentists and dental chairs are no longer patients' nightmares.
Our main mission at Private Cadde Dental Oral and Dental Health Clinic is to closely monitor developing technology and innovations, achieve customer satisfaction in the dental sector, and move forward with a quality and fast service understanding. With our Modern Private Cadde Dental Clinic, know about the Veneers costs in Turkey. We provide all types of oral and dental health treatment services and strive to ensure that our patients leave our clinics healthy and smiling.